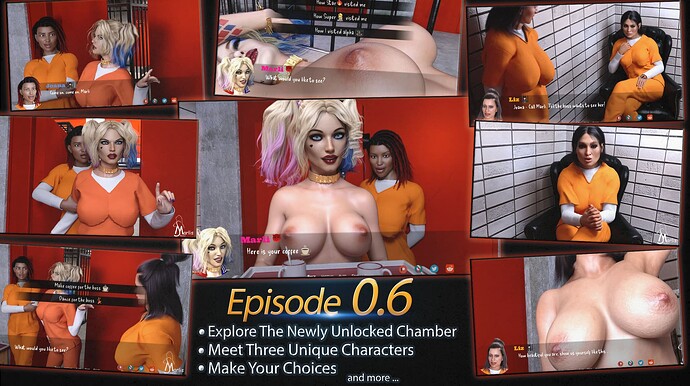 Prepare to experience an adrenaline-pumping thrill as the game introduces a gripping new episode in jail as Marli​:smiling_imp: comes face-to-face with the sexy boss of the prison!
Meet Three Unique Characters
In Version 0.6, the adventure expands with the addition of three intriguing characters.
Step into their shoes and experience the adventure from multiple perspectives.
Choices Matter
Get ready for a more immersive gaming experience, where your choices
carry significant weight.
So, grab your virtual gear and embark on this enthralling quest with Marli
Adventure Version 0.6!
Explore the depths of the jail and unlock hidden secrets in this captivating gaming experience.